Ad Revenue Analytics Report
Visualize your traffic statistics. Near real-time analytics is automatically populated on the dashboard and in reports withoutday-long delays.
Gain insight of top bidders, top countries, top ad size, top brandsbuying your inventory.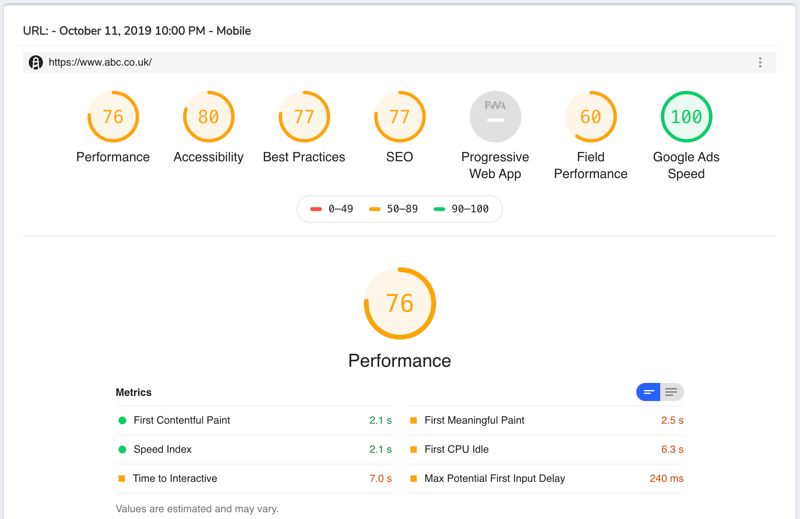 Lighthouse Performance Snapshot
Keep Snapshot and Performance Auditing result once per hour, see the performance improvement of your optimisation.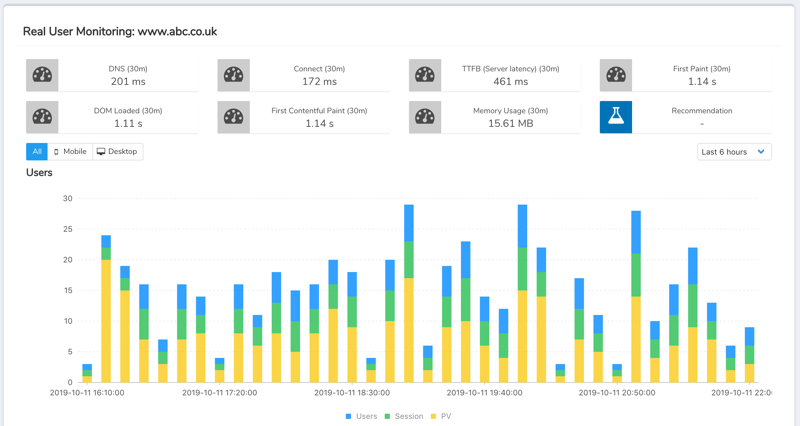 Real User Performance Monitoring
See the real user experience, identify performance issues in realtime. See the speed of each layer: DNS, Server connect, Server backend speed, First Paint frontend speed, Dom load time, Memory usage.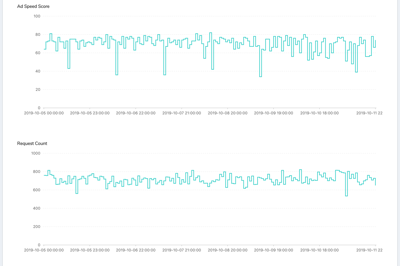 Ads Loading Speed and Total Request Count
Auditing Ads Loading Speed and the total HTTP request count on your website.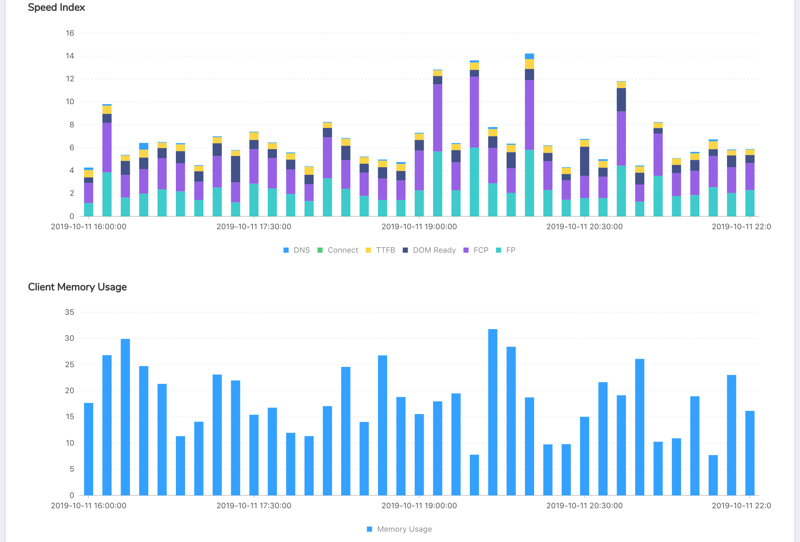 Website Speed Index
Keep monitoring the speed of your website and the client side memory usage.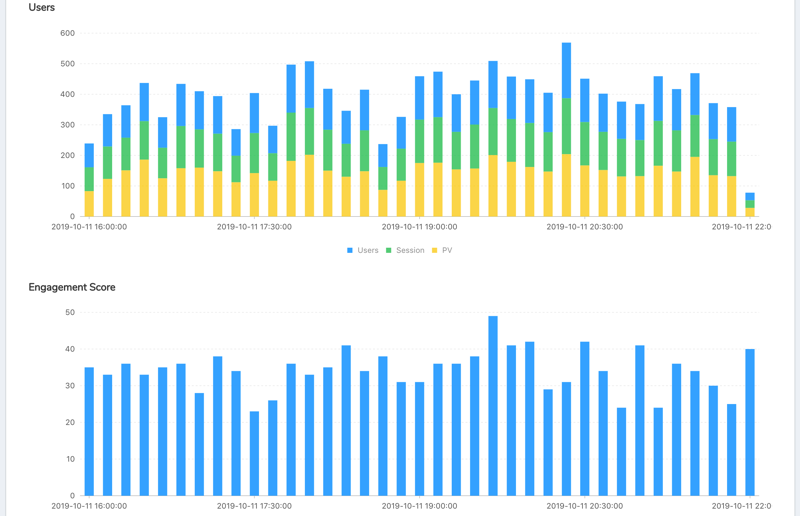 User Trends and Engagement Scores
Track user interactions and behaviour to help identify issues and improve website usability with engagement scores.
Synthetic Performance Monitoring
Tracking the Synthetic Performance of all your websites in one dashboard.